Atlas Malaysia
---
slmbicycle
Are you sick of an uncomfortable ride and feeling suffer for going long distance?
Saddle numbness is often caused by compression of nerves and blood cells, resulting in a lack of blood flow to the perineal area. An ill-fitting saddle, pants' padding, bad position or not alternating between sitting and standing enough are the primary causes for most cyclists.
To developed cycling pants that able to remove saddle numbness, ATLAS Taiwan was focusing on the comfortability riding experience. It developed an innovative 3D cycling pad that fits perfectly with the human body geometry.
The Ultimate Comfortable 3D Cycling Pad
ATLAS is a specialized sport apparel manufacturer in Taiwan and was established in the year 1988. With more than 30 years' experience in the manufacturing process, ATLAS start to step forward into the cycling industry with the patented 3D pad in the year 2008.
With many years of research and development, the 5th generation 3D pad was born. It provides the most comfortable riding experience to the rider and delivers the cycling experience that Feel Like Home.
Technology - 5th Gen Pad
---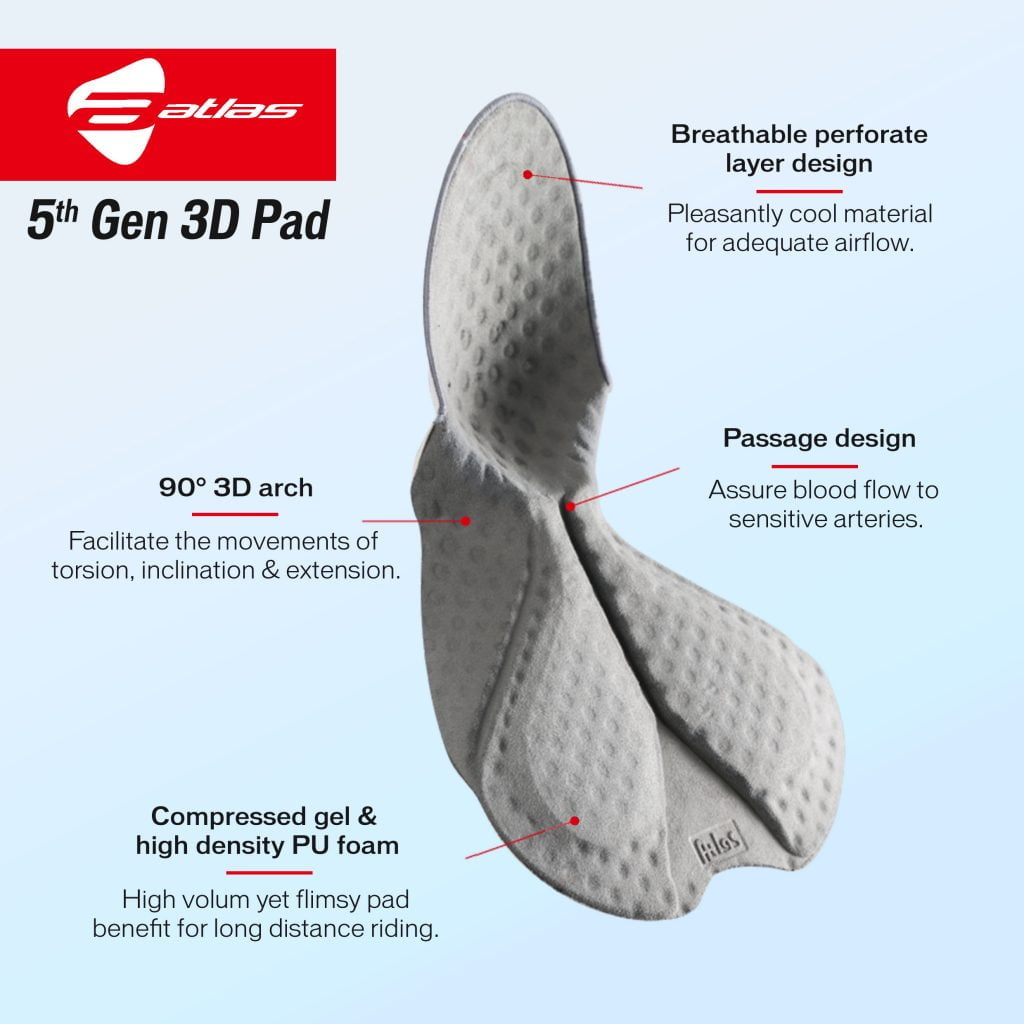 ATLAS 5th Gen patented technology
ATLAS 5th Gen Pad Multilayer design
Men & Women's Pading
Men's 5th Generation 3D Pad
Women's 2th Generation 3D Pad
ATLAS 15 days Satisfaction Guarantee
With every purchase of the ATLAS cycling pants, we give you 15 days satisfaction guarantee.
What are you waiting for? Try it for free!