Rolf Prima Malaysia
---
slmbicycle
What else is inside every Rolf Prima wheel box?
ROLF PRIMA TECHNOLOGY
---
After more than a decade of experience in building the world's fastest wheels by hand, Rolf Prima earned its place as a leader in high performance wheel design.
Paired Spoke technology
Rolf Prima's Paired Spoke technology broke new ground when it was introduced in 1997. Bringing the spokes to the rim in pairs neutralizes the left and right outward pulling forces allowing us to build true wheels on lighter rims with fewer spokes.
Fewer spokes and lighter rims help create increased aerodynamics and faster performing wheels.
---
Delta Rim Technology
In skydiving, the Delta track is the fastest position for gaining forward airspeed. The Delta profile takes that cue using increased width and sidewall shaping to improve airflow and stability in straight on and crosswind situations.
This wider rim is not just faster, but the additional tire support improves cornering and handling in all riding conditions.
Internal Nipples
By using internal nipples Rolf Prima is able to reduce stresses on the nipple because the nipple is in compression. Building with internal nipples also decreases overall wind drag of the wheel, increasing aerodynamic benefits.
Jacketed Nipple Design: The deeper the rim, the more a spoke must bend along its path to the hub flange. It moves the bend of the spoke away from the high-stress area of the spoke threads and increases spoke life significantly.
Self Aligning Nipple Technology: This patented design allows the nipple to rotate in a ball and socket configuration to minimize bending in the spoke and increase spoke life.
---
Differential Flange Diameter Hub
Our patented oversize non-drive Differential Flange Diamiter Hubspokes provides the leverage to transmit drive torque in the rear wheel to the non-drive spokes, thereby increasing the number of torque absorbing spokes.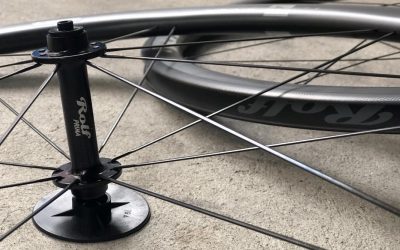 Dish Reducing Spokes
Rolf Prima's Dish Reducing Spokes increases the bracing angle of the drive side spokes to improve wheel stiffness.
---
WHAT'S BEHIND EVERY ROLF PRIMA WHEEL IN MALAYSIA?
---
5-years warranty
Lifetime crash replacement
Real person customer service
Replacement parts availability – If it's a Rolf Prima, we'll get you back on the road no matter how old the wheel is
Guaranteed reply to service email. Normally same day and not longer than 24 hours during the work week